It isn't a plan that drives me to painting, but rather the desire and the wish to allow a picture to develop - in the expectation that this picture will depict some of the beauty of the landscape. The starting point is the natural experience. Basics are sketch, watercolor study and photo, focus of my artistic activity is watercolor, pastel and oil painting.

The stay in nature and the painting have been one of my most important activities since my childhood. Main focus of my artistic work is landscape painting. Already during my school days, I was supported by two artists, the art and landscape painter Albers and the high school teacher Schubert.
Mountain hiking and painting: My parents were natural and enthusiastic athletes. Cycling, windsurfing and snorkeling in the nearby Sauerland and the Rhön, I was always there.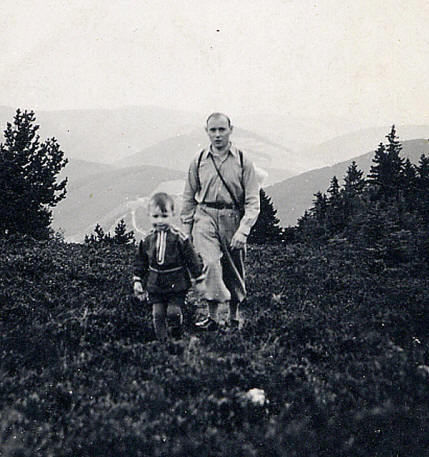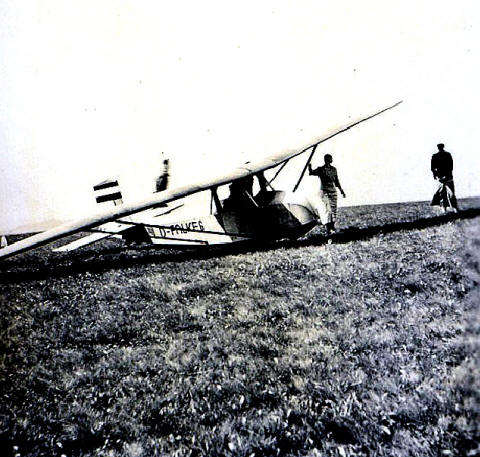 Vater und Sohn am Ettelberg, Sauerland Vater im, Mutter am Segelflugzeug
,
So the stay in nature and the sporting activities of my parents also became a part of my life. In 1956 I came to Sonthofen in the Allgäu and saw for the first time the mountain landscape, of which I was immediately deeply impressed. It is mainly the mountains and their many-faceted, varied beauty which have attracted me ever since this time and whose fascination I try to capture in my pictures. The radiation emanating from the mountains creates a power field of mysticism and energy and is thus also decisive for the choice of the motif.
The dramaturgy of light and shadow in the interplay of the clouds and the resulting light effects and coloring play a tension that manifests itself in the enthusiasm for a motif and forms the basis for the artistically creative process. Therefore, my travels and mountain tours lead me to new destinations in the high Alps.
In the alternation of natural events lies a wealth of experiences, which can only be experienced very clearly in the exposure of the mountains. Nature determines the rules of the game. Man has to submit to these rules, especially in the mountains. Painters such as Vincent van Goch, Paul Gauguin and Paul Cezanne are examples of the fact that nature has a great influence on the creative process.

Quote:
"A strong sense of nature is the basis of all artistic design"
Paul Cezanne